A digital marketing technology company
Our team develops effective digital publishing strategies for forward-thinking companies. We have a proven track record producing measurable results in competitive situations.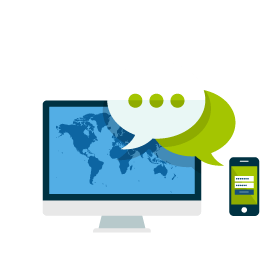 O U R V I S I O N
We want to improve the way people work online.
Passionate About Our Clients
We deliver an outstanding service custom-tailored to each and every one of our clients — big or small.
Our philosophy is to work with one outstanding organization in each area to ensure success. We are not looking to sell the most systems, we are looking to help our customers be first online in their market.
Staying competitive in the digital transformation age is a challenge, unlike anything most have ever experienced. To help our clients not just survive, but thrive, in this uncertainty, we provide both business insight and technology. As a result, we deliver cost-effective solutions with an immediate ROI.
The result is a world-class solution that had to work and really does produce results. We can help put you back into the leadership position in your market(s) and keep you there with a development and support team second to none.
linkedin.com/in/michaelalanstuart/