Social media marketing uses social platforms to promote a brand, product, or service.
Social media platforms, such as Facebook, Instagram, Twitter, LinkedIn, and TikTok, have become a trendy way for businesses to reach and engage with their target audience.
Here are some key strategies for effective social media marketing:
---
Define your target audience: Identify your target audience, including their demographics, interests, and behaviors. This can help you create content that resonates with your audience and drives engagement.
Choose the right platforms: Choose the social media platforms that are most relevant to your target audience. Different platforms have different user demographics, so it's important to choose the ones that align with your target audience.
Develop a content strategy: Develop a content strategy that aligns with your brand's voice and values. This can include a mix of promotional content, educational content, and entertaining content.
Engage with your audience: Engage with your audience by responding to comments, messages, and reviews. This can help build trust and loyalty among your followers.
Use paid advertising: Use paid advertising on social media platforms to reach a wider audience and drive conversions. This can include sponsored posts, social media ads, and influencer marketing.
Measure and adjust: Measure the effectiveness of your social media marketing efforts and adjust as needed. Use analytics to track engagement, reach, and conversions and make changes to improve your social media strategy over time.
By implementing these strategies, you can effectively use social media marketing to reach and engage with your target audience and drive business results.
---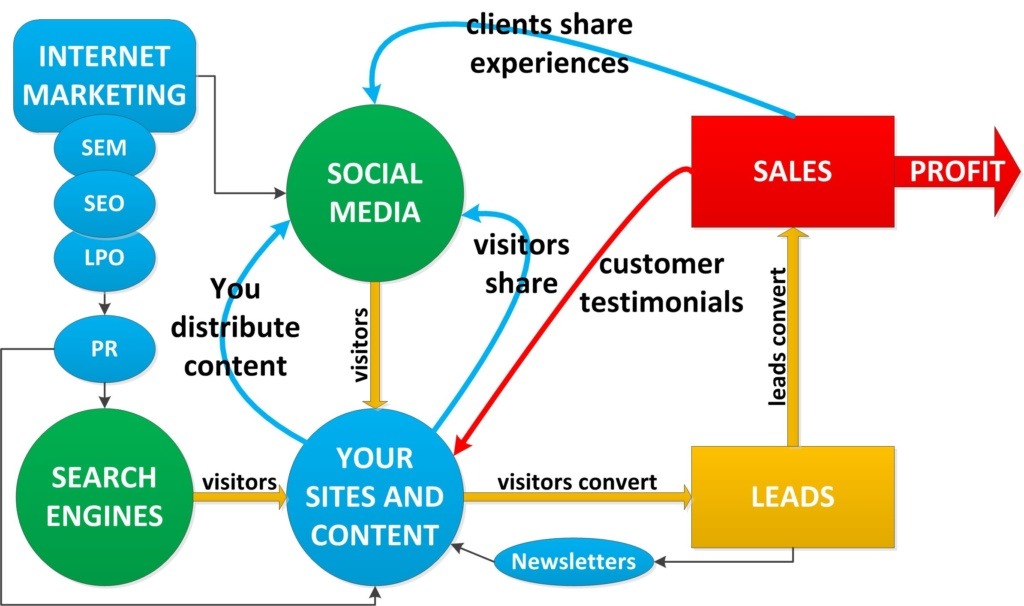 See our amplified content marketing for social media optimization!
Social media can be a powerful tool for creating business.
Here are some key ways to use social media to achieve this:
Establish a presence: Create a profile and establish a presence on social media platforms that your target audience uses the most. This can help you build brand awareness and reach potential customers who may not have discovered your business through other channels.
Build relationships: Engage with your followers and establish a rapport with them through regular posts, comments, and shares. This can help build trust and loyalty, and establish you as a thought leader in your industry.
Provide value: Share content that is relevant and valuable to your target audience, such as blog posts, infographics, videos, and other content that educates, entertains, or informs them. This can help attract more followers and increase engagement.
Offer promotions and discounts: Use social media to offer exclusive promotions and discounts to your followers, such as a discount code or a limited-time offer. This can help drive sales and attract new customers.
Monitor and respond to feedback: Monitor social media for feedback and comments, and respond promptly and professionally to any concerns or questions. This can help build trust and demonstrate that you value your customers.
Collaborate with influencers: Consider partnering with influencers in your industry to reach a wider audience and tap into their existing following. This can help increase your visibility and credibility among your target audience.
Overall, social media can be a valuable tool for creating business by establishing a presence, building relationships, providing value, offering promotions and discounts, monitoring feedback, and collaborating with influencers.