SEO and Reputation Management ...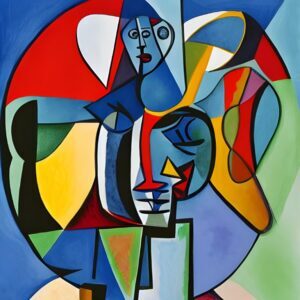 SEO (Search Engine Optimization) can have a significant impact on reputation management because it influences how search engines and potential customers perceive a brand or individual. A positive online reputation is critical for any business, and SEO can help improve a brand's online reputation in the following ways:
Increases visibility: SEO helps improve a brand's visibility on search engines, making it easier for potential customers to find positive information about the brand.
Boosts credibility: A high ranking on search engines can help establish a brand's credibility and authority in its industry. This can positively impact on a brand's reputation by increasing trust and confidence among potential customers.
Suppresses negative content: SEO can be used to push down negative content on search engine results pages (SERPs). By optimizing positive content, such as press releases, positive reviews, and blog posts, brands can help suppress negative content on search engines.
Enhances user experience: SEO focuses on creating a positive user experience by improving website speed, mobile-friendliness, and usability. A website that provides a positive user experience can help improve a brand's online reputation by demonstrating that the brand values its customers.
Overall, SEO plays a crucial role in reputation management by improving a brand's online visibility, credibility, and user experience. By implementing effective SEO strategies, brands can improve their online reputation and build a positive image that attracts and retains customers.
SEO and Content Management ...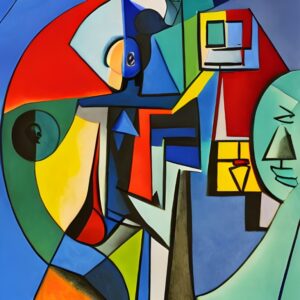 SEO (Search Engine Optimization) and Content Marketing are two interconnected digital marketing strategies that work together to enhance the online visibility and success of a business. When properly integrated, these approaches create a powerful synergy that drives organic traffic, generates leads, and boosts brand recognition. Here's how they work together:
Keyword Research: SEO begins with researching relevant keywords that target audiences are likely to use when searching for products, services, or information related to a business. Content Marketing utilizes these keywords to create engaging, high-quality content that appeals to the audience while simultaneously improving search engine rankings.
Quality Content: Search engines prioritize high-quality, valuable content when determining search rankings. Content Marketing focuses on creating informative, engaging, and shareable content that addresses the needs and interests of the target audience. By producing content that resonates with users, businesses improve their SEO performance and attract more organic traffic.
On-Page Optimization: SEO techniques such as optimizing title tags, meta descriptions, headers, and URL structures enhance the visibility of content to search engines. Content Marketing ensures that these elements are in place and accurately reflect the content to improve search engine rankings and increase click-through rates.
Link Building: High-quality, authoritative content is more likely to earn backlinks from other websites, which is a crucial factor in SEO. Content Marketing focuses on creating link-worthy content that can be shared and cited by other reputable sources, thereby improving a website's domain authority and search engine rankings.
User Experience: SEO emphasizes the importance of a positive user experience, which includes factors such as site speed, mobile-friendliness, and easy navigation. Content Marketing contributes to this by creating content that is well-organized, accessible, and visually appealing, keeping users engaged and encouraging them to explore the site further.
Continuous Improvement: SEO and Content Marketing are ongoing processes that require regular monitoring and adjustments. By analyzing performance metrics, businesses can identify areas of improvement and fine-tune their content and SEO strategies to maximize results.
In summary, SEO and Content Marketing work together to create a comprehensive digital marketing strategy. SEO ensures that the content is easily discoverable by search engines and users, while Content Marketing provides valuable, relevant information that appeals to the target audience. The combination of these two strategies leads to increased organic traffic, higher search engine rankings, and ultimately, greater business success.