Provider Power, New England Utility Company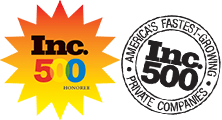 We helped the startup electric utility Provider Power go from zero to 200k customers in two years using "Influence Marketing" over the Internet and TV. Results 7000% two-year growth, and 19,000% three-year growth.
We also designed and implemented the company's IT department with a hybrid cloud architecture using Amazon web services and Microsoft's enterprise product-lines to support marketing, sales, accounting, call center and electric utility operations.
Provider Power became the largest residential electricity supply company in northern New England, with approximately 200,000 residential and business customers in Maine, New Hampshire and Massachusetts. Through sophisticated buying capabilities, shopping the market and purchasing electricity on an hourly basis, they are able to take advantage of dips in the energy market to provide competitive fixed electricity rates to customers over a contracted period of time, which helps remove the extreme fluctuations that can result in high electricity bills during the peak months of each year.